Occupation of Palatka Field Trip
September 24, 2021
Putnam County School District fourth grade students from Moseley Elementary, Ochwilla Elementary, Melrose Elementary, and James A. Long Elementary took a step back in time to 1864 when Union troops occupied the Bronson-Mulholland House. This interactive field trip allowed students to interact with the past. Students were able to ask the reenactors various questions about how they lived, if they enjoyed the food they ate, how they felt about about Florida.
Background information on the event provided by the Putnam County Historical Society:
"In early 1864, after a Union Army force was defeated by a Confederate Army force at the Battle of Olustee (February 1864), Union military leadership decided to fortify their positions in northeast Florida. Additional Union troops were sent to Ft. Clinch in Fernandina and Ft. Marion in St. Augustine (the current Castillo de San Marcos). A force was also sent to occupy the City of Palatka; this was "Barton's New York Brigade", commanded by Col. William Barton and consisting of the 47th , 48th , and 115th New York Regiments, reinforced by the 55th Massachusetts Regiment (an African-American regiment that was a "sister" unit to the famed 54th Massachusetts Regiment depicted in the movie "Glory"), and a battery of the Third Rhode Island Artillery. Col. Barton and his staff commandeered the house that is today the Bronson- Mulholland house, and the Union soldiers encamped around the house and in the town. Some soldiers took residence in the sanctuary of St. Marks Episcopal Church (next to the Bronson House). On the adjacent St. Johns River, Union Navy gunboats with their sailors and marines provided additional manpower and heavy gun support to the Army and helped transport the troops up and down the St. Johns River."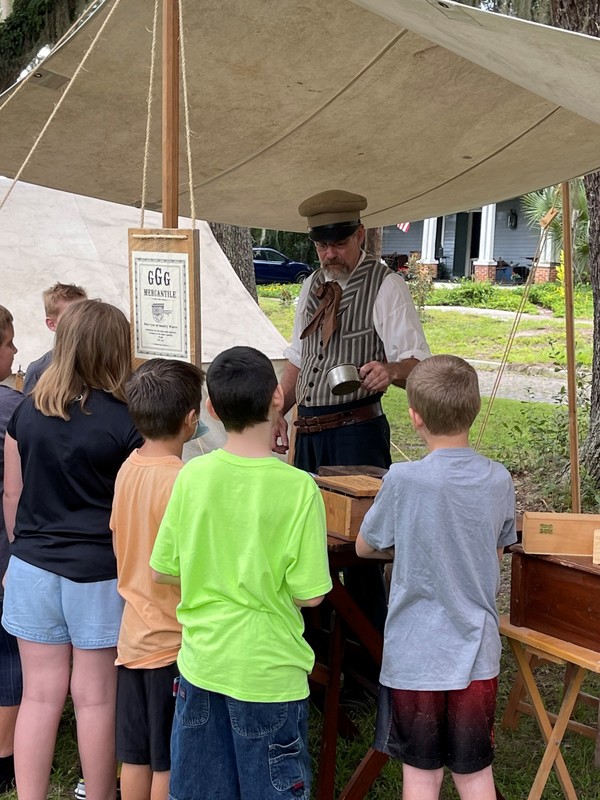 Students were able to witness living history reenactments including:
Union soldier encampments
Confederate soldier encampments
Bronson-Mulholland house
Civilian home life set ups and demonstrations
Union Army Headquarters in the Bronson House
Union Navy camp/display
Confederate torpedo (explosive device used to sink ships)
Union medical camp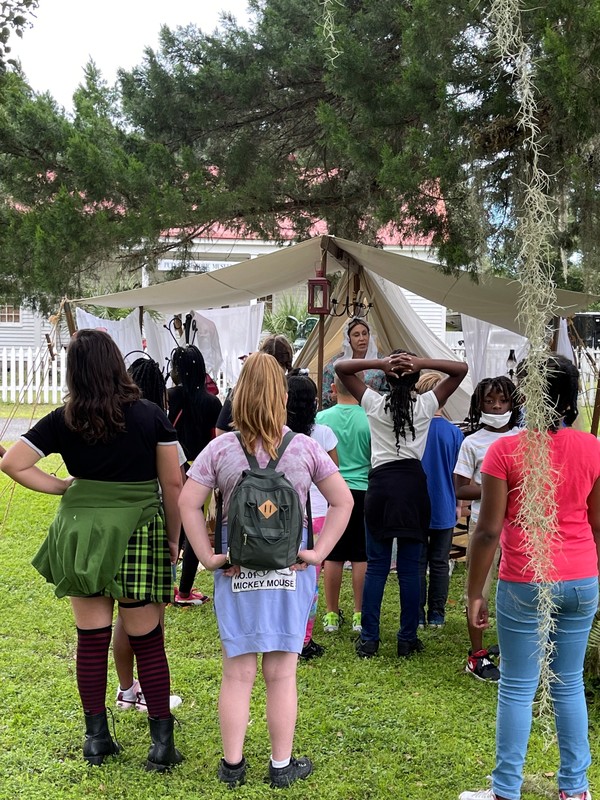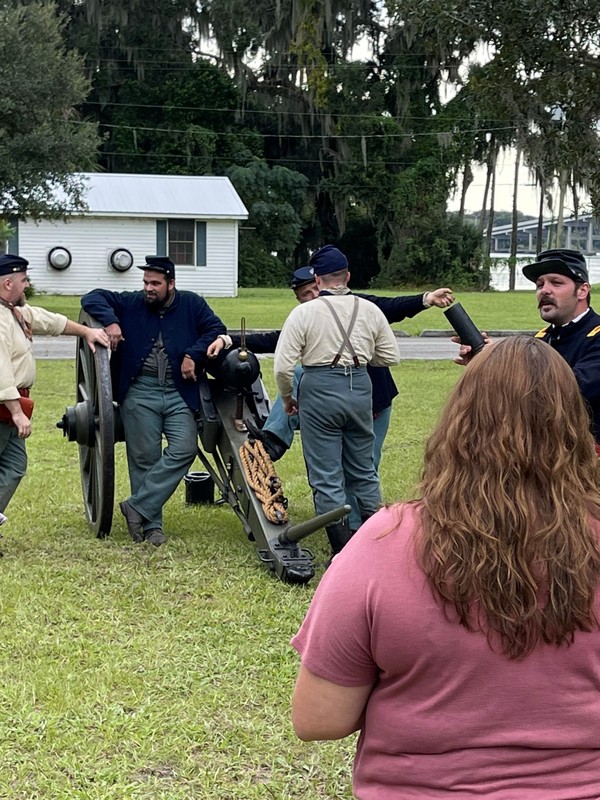 THANK YOU to the Curriculum and Instruction Department for covering the cost of the transportation, making this is a free field trip for fourth graders! These events are of great benefit to our students and to our community.
#ProudtobePCSD